Explorers of the Lost Page
You are a travelling explorer, having traveled to a distant land that is beset by Demon invaders. Their magic has twisted the landscape itself, leaving no-one who knows where anything is anymore. With your help, the invaders can be pushed back to Hell from whence they came.
Explorers of the Lost Page is a solo RPG by Nicholas Fletcher. To complete the quest before you, you must find and defeat the Palaces of Flame and Shadow. If you run out of Hearts, you die and the game ends.

Comments
Log in with itch.io to leave a comment.
Really nice Job this TTRPG, Fun, Simple and Interesting
Would Like you get in Contact with me.
Twitter, Discord, E-Mail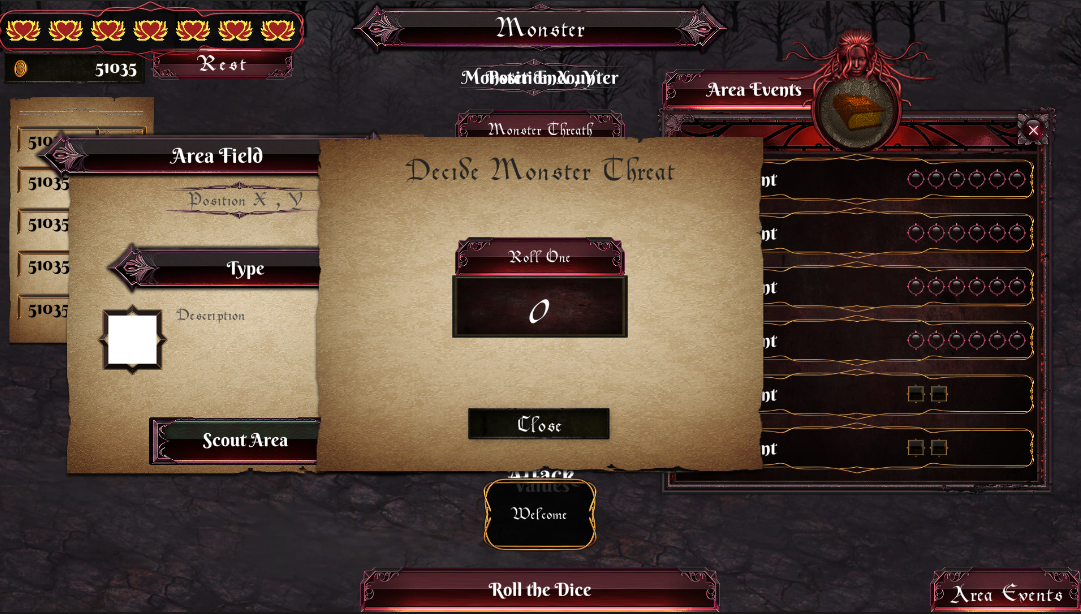 I Considered a Flee Mechanic for less Hardcore:

After a Battle Round if you haven't wounded the Demon, You might wanna Flee from the Demon, Loosing 1 Gold if you have more then 0 Gold and Roll a D6. If the Dice Roll is 5 || 6 add a Black Dot to the Demon you Flee from.
I am actually working on a v2 with more refined rules, which do include the ability to run away.
Im working on a standalone PC Version of your Game. Im expecting to finish it by sunday.